This Father's Day, we're getting in the spirit by imagining some of our favorite Father's Day gifts on some of our favorite celebrity dads. Honestly, it was a pretty stellar day at work googling "hot celeb dads" and letting ourselves get carried away. So without further adieu, it's everyone's favorite Zaddies in some of our best Dad-approved pieces.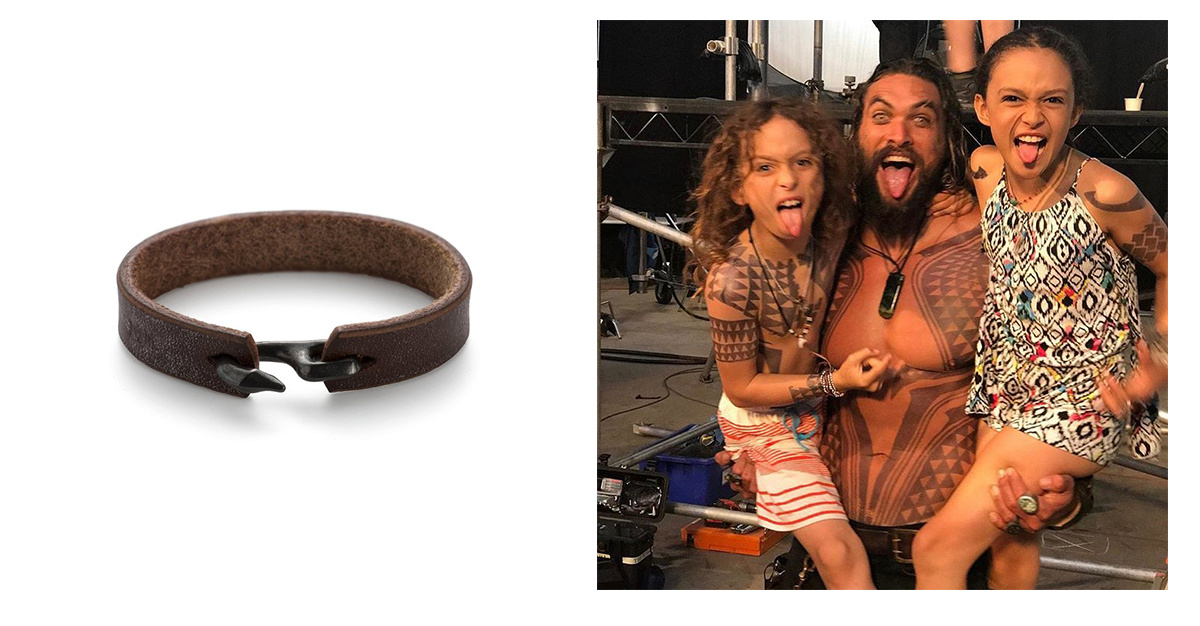 We can't think of a more difficult game of FMK than with Conan, Aquaman, or Khal Drogo. While we couldn't possibly decide on which version of Jason Momoa we'd rather, we can decide that we'd like to wrap him up in our limited-edition, hand finished Cygnet Hook leather cuff from Cat Bates. With Italian-tanned, Japanese-waxed leather that will wear in over time, it's finished with a Shibuichi, marine-inspired hook.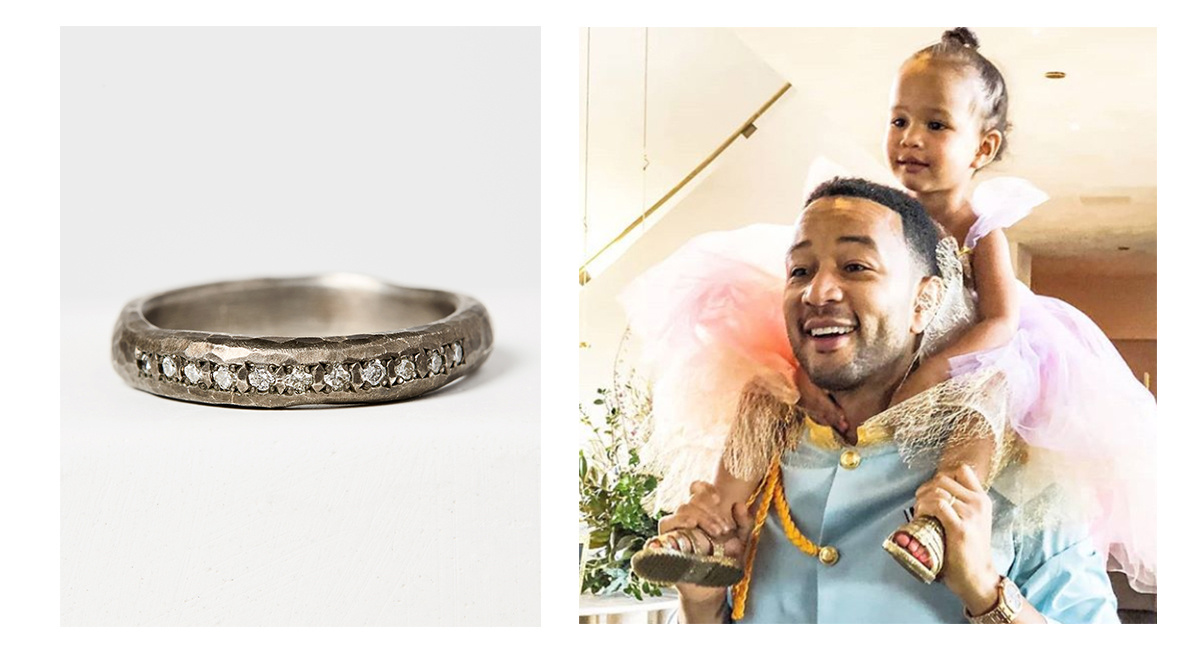 You know Chrissy Tegan isn't going to let hubby John Legend walk out of the house in any less than the best.  Plus, anyone who has won an Emmy, Grammy, Oscar and Tony we imagine just bathes in diamonds. Yasuko Azuma's black rhodium and white diamond band would fit perfectly on everyone's favorite instagram-Dad. It's such a gorgeous ring though, we'd bet he'd need to protect it from daughter Luna stealing it for her princess dress-up box.  Not that we ever did that or anything...(sorry mom!)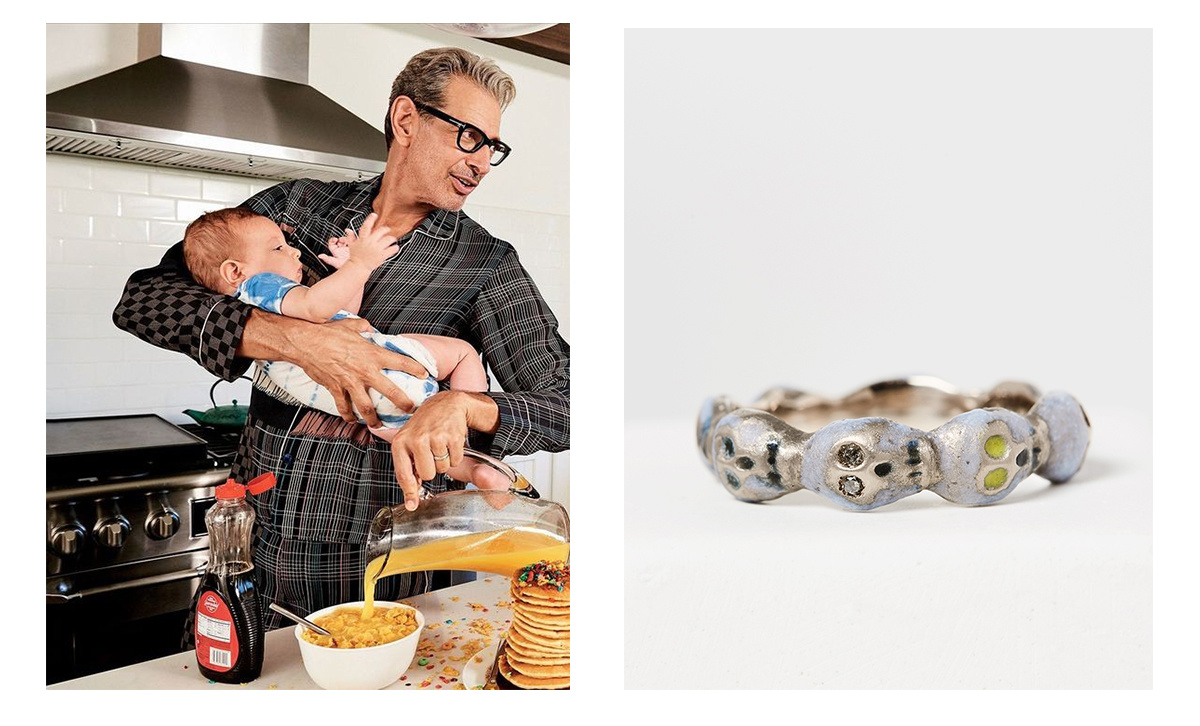 Life finds a way. Jeff Goldblum has recently been killing it with his street style and we are HERE for it.  Not afraid to step out in the wildest Prada, we know he's a man of exquisite taste.  With 18k gray gold and vitreous enamel, our one of a kind skull ring from Nvit Blanche is the perfect mix of luxury and edge for the ultimate thinking-girls DILF.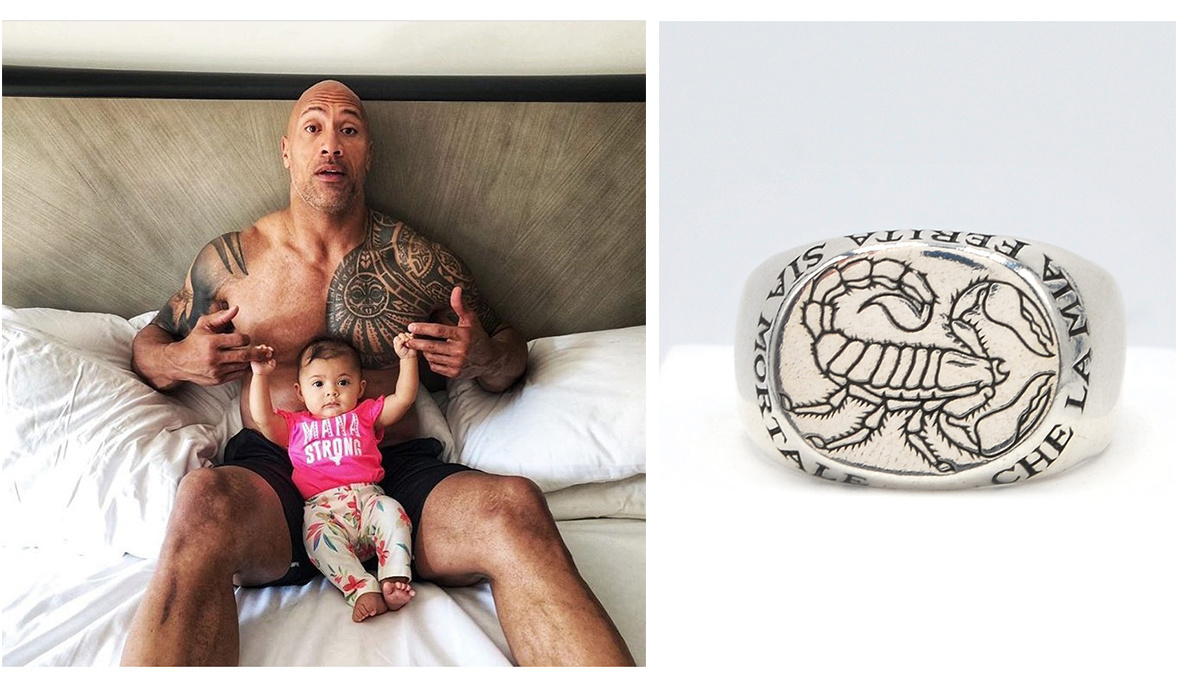 No one's cold heart is safe from melting into actual marshmallow fluff when you see how much Dwayne Johnson loves his daughters. Seriously, who knew The Rock would have a heart so soft? For him, Digby & Iona's oxidized sterling silver signet ring is practically made for the Scorpion King himself.  Inscribed "'Che La Mia Ferita Sia Mortale' or 'May All Your Wounds Be Mortal': it's hard, but sweet in a Scorpio kind of way (you know, vengeful, but romantic about it).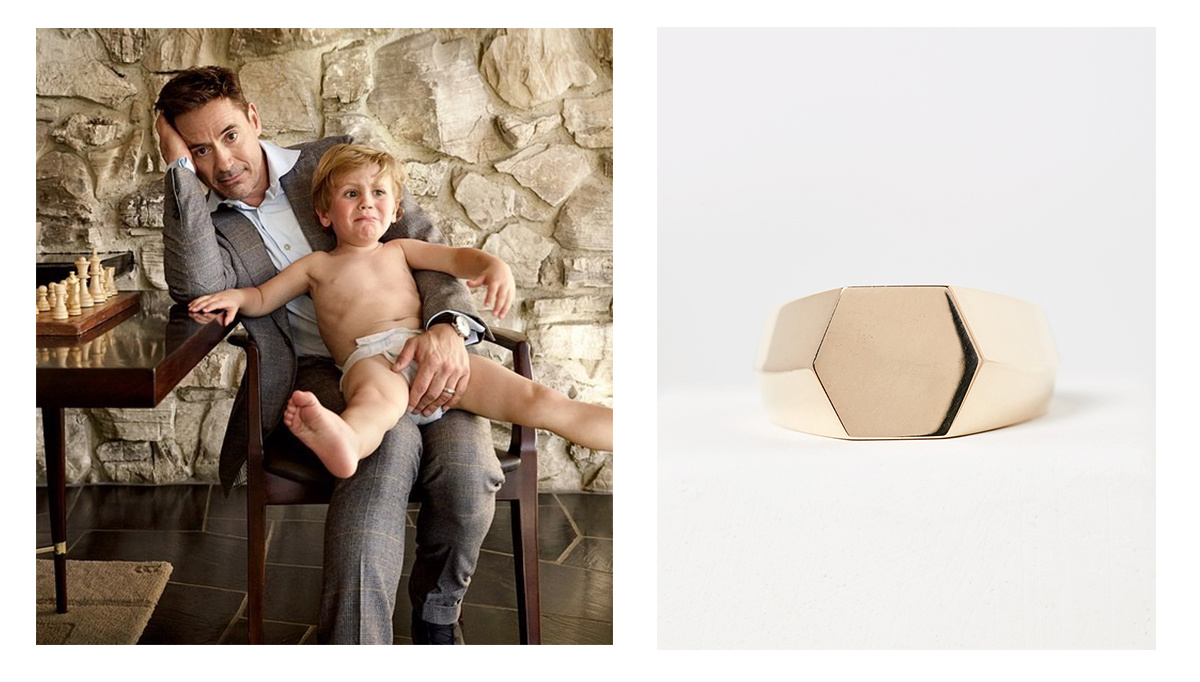 For the ultimate former-bad-boy, it's Ironman himself Robert Downey Jr. Cleaning up his act in the 00s, having a family, and becoming an actual superhero, he's basically a teenage dream.  For him, we're loving Nvit Blanche's knife-edged, minimal 14K Hex Signet ring. It's badass, but, ya know, reformed.