Sure, diamonds and gems get a lot of attention, but we'd like to spend a moment admiring the majesty that is…….enamel.
OK OK, maybe you don't see how it can measure up to gemstones, but listen up buds.  Enamel is MAGIC. Lustrous, iridescent, saturated and luminescent, enamel has been used in adornment practices since Ancient Egypt.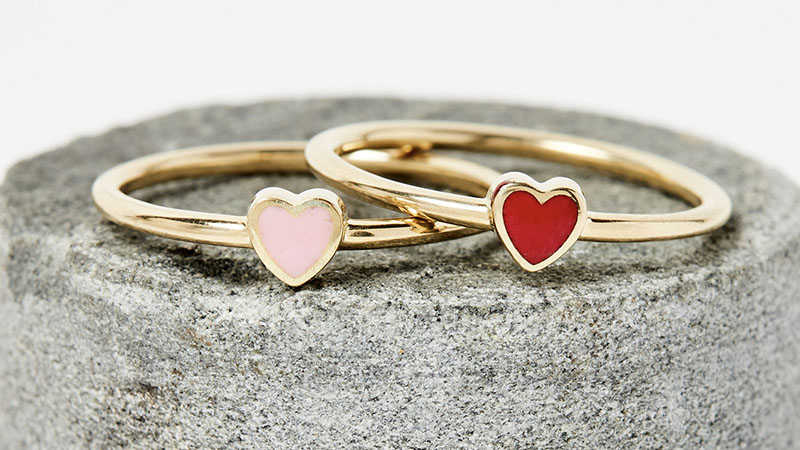 Vitreous enamel is created by fusing powdered glass onto a surface, hardening to create a durable, scratch resistant and color fast masterpiece of art and science.  Firing the glass pigments above 1380 degrees will seal the color to the metal, yet each color has a different melting point.  Artists need to paint and fire each color separately, in order of hottest to coolest.
Honestly we can't even make toast without burning it, so already this is some real talent.
To really impress your friends, feel free to throw out some enamel terms like cloisonné (French for "cell" in which metal wires separate colors) plique-à-jour (when light shines through the enamel like stained glass) or champlevé (troughs carved in the surface, then filled with enamel). Used in combination with engraving, enamel work can encase the mark of the artist under its own glass dome- drawing attention to the masterwork below.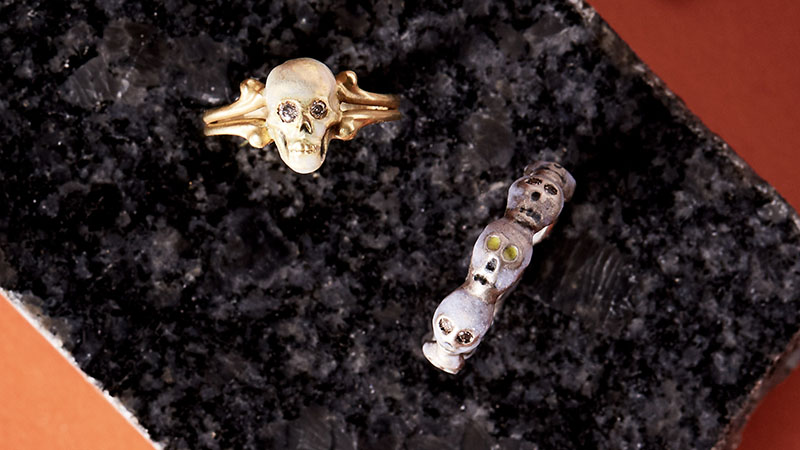 One of the most insane aspects? The artist can't even really SEE what they're doing.  Artists paint on the milky white powders onto the surface and do their best during the firing process. Colors can fire differently, they can layer or mix, or create a totally unique palate.
Life is better in full color, and some of our favorite pieces offer not only sparkle, but an infinite spectrum of glassy goodness- a cathedral of color right in the palm of your hand.