Posted on
By Emilie von Unwerth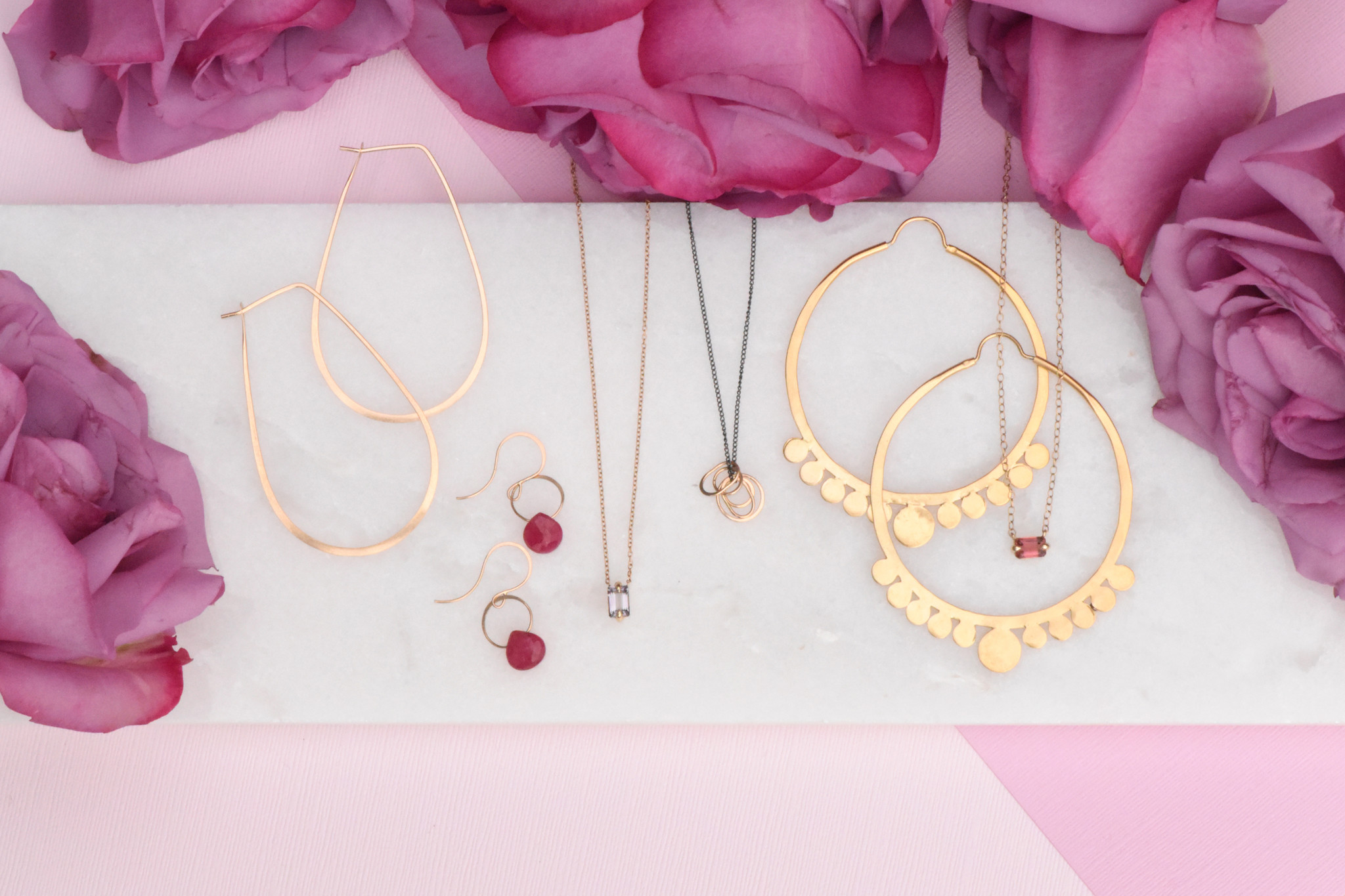 The Nine Roses team weigh in on the much contested holiday.
February 14th elicits a lot of feelings in a lot of people. Ol VDay is funny; it's a very take it or leave it holiday for most. Some folks can't get enough, with the celebration of love igniting that warm and fuzzy, everything's-gonna-be-all-right feeling. Some people really, really fuckin hate it, either lamenting all their loves gone wrong, or yelling about the inauthenticity of Valentine's Day ("it's made up by the greeting card industry!")

Fact of the matter is: we here are in the jewelry business, so we think about love constantly. Love as an emotion, as a symbol, as defining the course of your life. We think of the big and the small gestures, of what it means to love beyond the material that is meant to symbolize it.

When February rolls around, we clearly think very deeply on Valentine's Day. What do people like, what do they find cheesy and excessive? Do people want or expect gifts anymore? Or has the day turned into date night? Or does it now go largely ignored in protest? Is there a one-size-fits-all or are we doomed for even thinking about it?
Of course the answer is there isn't a one-size-fits-all VDay solution; we are not homogeneous. So the three Nine Roses gals sat down to meditate on their own personal feelings about the day. This is how each of them feels:

Eliza

So I think about Valentine's Day with a lot of nostalgia -- going to school and eating candy all day, getting cards from my parents. I don't expect much, but I like the day and I like doing something together. Hearts are also one of my favorite shapes… they're definitely my favorite gem shape.


Nick and I celebrate a different way every year, but we always do something special – we always like for the day to feel just slightly excessive. So this year, I specifically asked for a new nice pillow, and we're also going to do a nice, kind of indulgent dinner. I also have always wanted to try a Milk Bar cake, so we got a little mini birthday cake to split. I'll also probably write Nick a nice card or make him a sculpture with sculpy


Emilie

I think as I've gotten older, I've softened toward Valentine's Day -- I really hated it when I was younger and was very, very anti the holiday. As a rule, I don't care about material gifts from my boyfriend. However... I do want chocolate on Valentine's Day, but that's because I LOVE chocolate.

I think that's kind of what holidays and birthdays and anniversaries are about – knowing what your partner really loves and figuring out where it fits. So, like, if you have a partner who loves jewelry or who loves flowers or who loves chocolates, get it for them on Valentine's Day because it fits and because it shows you listen and care. It's just another day to show the person you love that you're listening and that you know them and want them to be happy, and that's really nice.

I do always get my mom flowers and candy because she deserves that shit. Get your mom gifts on Valentine's Day!!


Julianne

Valentine's Day is my favorite holiday, hands down.

Superficially, I've just never grown out of playing dress up; and anything pink, glittery, heart-themed, I'm here for it. Sentimentally, when I was a little girl, my dad would always leave a card and a small gift for my mom and me every Valentine's Day. He'd leave it on the kitchen table for us so, making it kind of like Christmas morning, but without the travel and family obligations.

Each year, too, my mom would help me hand-make Valentines for all my classmates – complete with doilies, conversation hearts, and construction paper. I think for me, Valentine's has always been about the celebration of love in general – love for your friends, for your family, and for yourself.